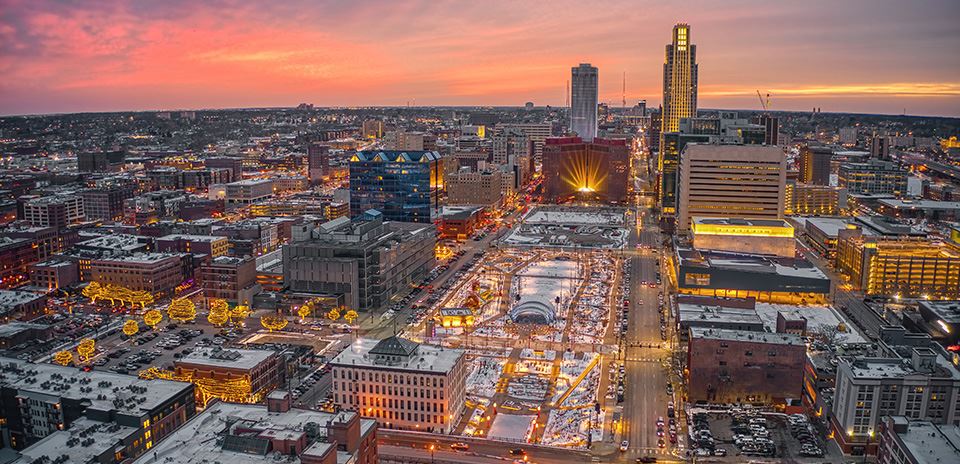 Comprehensive Plumbing Services in Papillion, NE
24/7 Emergency Plumbers Ready to Serve You
Welcome to PlumbRite, your trusted source for top-notch plumbing services in Papillion, Nebraska. We understand that a functional plumbing system is vital to your daily life, and when issues arise, it's essential to have reliable professionals at your service.
Why Choose PlumbRite for Plumbing Services in Papillion, NE?
Choosing the right plumbing service provider is crucial for the well-being of your home. Here's why PlumbRite should be your first choice:
Local Expertise: Our team of plumbers understands the unique plumbing challenges faced by residents in Papillion, NE. Our local knowledge allows us to address your plumbing needs effectively and efficiently.
Diverse Services: From installations to replacements and emergency repairs, PlumbRite offers a full spectrum of plumbing services, ensuring that we're your one-stop solution for all plumbing-related issues.
Skilled Plumbers: Our team consists of skilled and experienced plumbers who are well-versed in the latest industry techniques and technologies. We handle a wide variety of plumbing systems and brands with confidence.
Transparent Pricing: We believe in transparency when it comes to pricing. You can expect competitive rates and clear, honest quotes from PlumbRite.
PlumbRite has over 20 years of experience & can help assist you in any plumbing need. We understand how upsetting it can be to realize you have a plumbing issue. PlumbRite can help get the job done quickly & accurately the first time. We're proud to offer free estimates, so contact us today at (402) 623-6802 or online for one!
When You Call, You Can Expect To Receive:
Quick Response & Service

PlumbRite's 24/7 service allows for jobs to be completed quickly and efficiently, anytime, anywhere, and every day!

Upfront & Affordable Pricing

PlumbRite's service is always of the highest quality. But that doesn't mean we are the highest priced in the industry. We understand how frustrating it is to have a plumbing problem, so we want your wallet to be happy after we fix your issue!

Trusted Work That's Done Right

PlumbRite always does the job up to code and with perfect accuracy. We even have plumbers on staff that teach at vocational schools! This shows the pride we take in the work and making sure everything is done to the correct specifications!
Hear From Our Happy Customers Our Reviews
We know what our customers expect of us and we are happy to offer it to them with our effective professional plumbing contracting. There is no job that is too difficult for us to handle. In fact, our plumbing crew loves a challenge and they welcome every type of plumbing request that you may have. We are certain that our plumbers will be able to meet the challenge.
"Cody from Plumbrite was SO exceptional!"

Cody from Plumbrite was SO exceptional! He was able to come out tonight promptly for a clogged toilet. I was so impressed with his professionalism and friendly demeanor. Cody was able to fix the problem quickly. I would highly recommend Cody and PlumbRite.

- Lise R.

"I will recommend PlumbRite to my people! Thank you!!!"

Logan and Jeremy were fantastic! They provided excellent communication, service, all my questions, including looking all over town for 1 tiny part! I appreciate the high level of service received. I will recommend PlumbRite to my people! Thank you!!!

- Megan J.

"Friendly, kind, understanding, and knowledgeable about our issues."

Logan offered incredible Customer Service. Friendly, kind, understanding, and knowledgeable about our issues. Promptly completed repairs too. Definitely look forward to him continuing to service our future home needs.

- Shelley
Preventive Measures to Avoid Plumbing Emergencies
While emergencies can happen, taking preventive steps can significantly reduce the risk of plumbing disasters:
Regular Inspections: Schedule routine plumbing inspections to catch potential issues early.
Maintain Your Pipes: Avoid putting harmful materials down your drains, and ensure your pipes are well-maintained.
Know Your Plumbing System: Familiarize yourself with the location of shutoff valves and essential components.
PlumbRite is your trusted partner for plumbing services in Papillion, NE. Whether you require installations, replacements, or repairs, our skilled plumbers have you covered. Remember, in case of plumbing emergencies, we're just a phone call away. Stay proactive, and let PlumbRite keep your Papillion home's plumbing in top shape.
Upfront Pricing

No Surprise Fees

Trusted Technicians

24/7 Availability