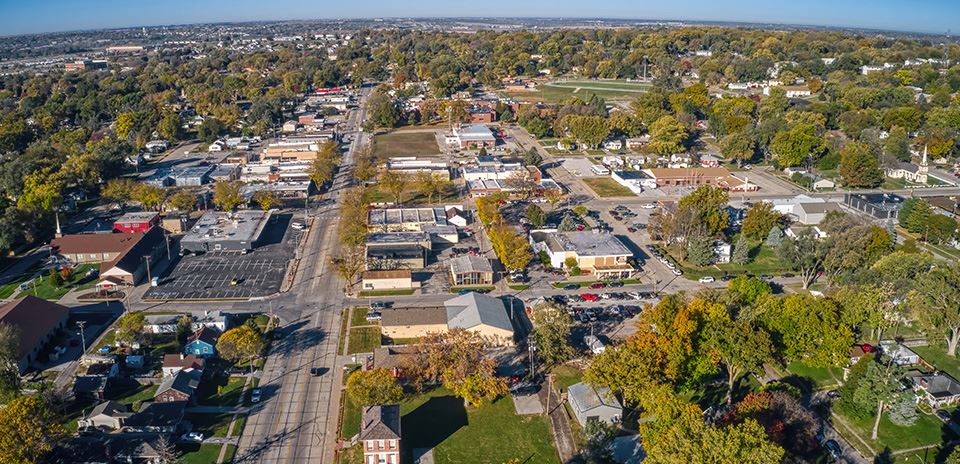 About PlumbRite
PlumbRite, founded in 2018 by Matt Simet, a third-generation master plumber hailing from Omaha, Nebraska, has emerged as a beacon of world-class customer service in the plumbing industry. From its inception, the company's mission has been crystal clear: "Get it done right with PlumbRite."
Matt Simet, deeply rooted in a family tradition of plumbing expertise, embarked on this journey to not only meet but exceed the expectations of homeowners and businesses seeking plumbing solutions. His commitment to excellence and unwavering dedication to customer satisfaction have been the driving forces behind PlumbRite's rapid ascent.
Over the years, PlumbRite has distinguished itself by offering a comprehensive range of plumbing services, from routine maintenance and repairs to complex installations and remodeling projects. What sets them apart is their relentless pursuit of perfection in every job they undertake. With a team of skilled and certified plumbers, PlumbRite ensures that every task, big or small, is executed with precision and attention to detail.
Call us at (402) 623-6802 today! PlumbRite is available 24/7 and always provides upfront pricing & satisfaction guaranteed!
Dedicated to Customer Satisfaction
The company's commitment to customer service is evident in their transparent communication, punctuality, and responsiveness. PlumbRite not only addresses plumbing issues promptly but also educates customers about preventive measures to avoid future problems. This proactive approach has earned them the trust and loyalty of clients throughout Omaha and the surrounding areas.
PlumbRite's dedication extends beyond the technical aspects of plumbing. Matt Simet understands the importance of giving back to the community that has supported his family's plumbing legacy for generations. PlumbRite actively engages in local charitable initiatives and supports causes that make a positive impact on the lives of those they serve.
As PlumbRite continues to thrive, it stands as a testament to the values of integrity, professionalism, and exceptional customer care that Matt Simet has upheld since its founding. With each successful project, PlumbRite reinforces its reputation as the go-to choice for plumbing solutions in Omaha, consistently proving that they indeed "get it done right."
When You Call, You Can Expect To Receive:
Get it done right, with PlumbRite.
Quick Response & Service

PlumbRite's 24/7 service allows for jobs to be completed quickly and efficiently, anytime, anywhere, and every day!

Upfront & Affordable Pricing

PlumbRite's service is always of the highest quality. But that doesn't mean we are the highest priced in the industry. We understand how frustrating it is to have a plumbing problem, so we want your wallet to be happy after we fix your issue!

Trusted Work That's Done Right

PlumbRite always does the job up to code and with perfect accuracy. We even have plumbers on staff that teach at vocational schools! This shows the pride we take in the work and making sure everything is done to the correct specifications!
Hear From Our Happy Customers
"Trust is big when it comes to plumbing. That's why we make it a point to be on time, explain repairs in detail, and have the utmost respect for our customers."
- Matt, Owner of PlumbRite
"Cody from Plumbrite was SO exceptional!"

Cody from Plumbrite was SO exceptional! He was able to come out tonight promptly for a clogged toilet. I was so impressed with his professionalism and friendly demeanor. Cody was able to fix the problem quickly. I would highly recommend Cody and PlumbRite.

- Lise R.

"I will recommend PlumbRite to my people! Thank you!!!"

Logan and Jeremy were fantastic! They provided excellent communication, service, all my questions, including looking all over town for 1 tiny part! I appreciate the high level of service received. I will recommend PlumbRite to my people! Thank you!!!

- Megan J.

"Friendly, kind, understanding, and knowledgeable about our issues."

Logan offered incredible Customer Service. Friendly, kind, understanding, and knowledgeable about our issues. Promptly completed repairs too. Definitely look forward to him continuing to service our future home needs.

- Shelley

"They show up on time and have excellent customer service."

We had an amazing experience with the Plumbrite team. They send you a text prior to the plumber coming out with a picture of who is coming and they also call ahead. They show up on time and have excellent customer service. Cody was particularly exceptional

- Bryant M.

"Will Definitely recommend PlumbRite to anybody looking for excellent quality."

Logan and Dale were great. incredible Customer Service. Friendly and knowledgeable about what we needed to be done. They gave us options and let us know about each one. They did what had to be done in a timely manner. Will Definitely recommend PlumbRite to

- Daisy R.

"If you need a plumber call PlumbRite!!! You won't be disappointed!"

Cody is great! Would very highly recommend him! We called on a Saturday morning, after a google search and reading some reviews, with a sewer backup in our basement. They answered right away and Cody was at our house in an hour. He talks you through everyt

- Amanda D.