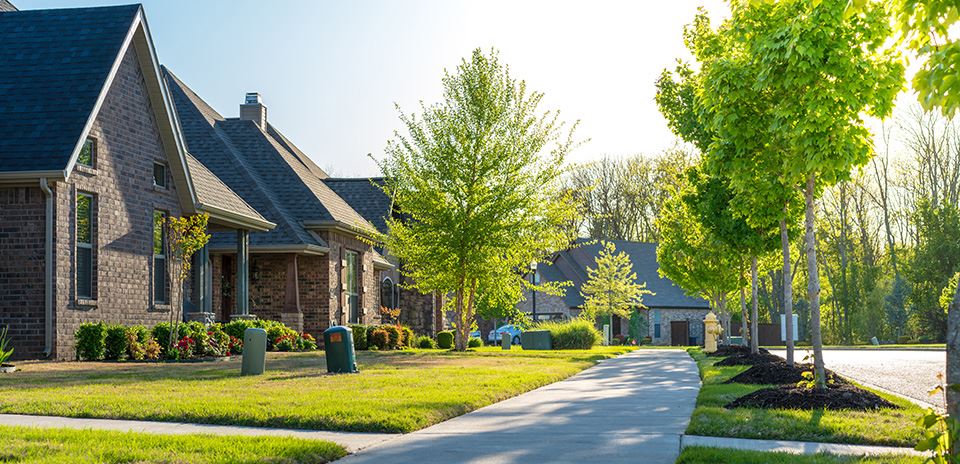 Plumbers in La Vista
Trusted Plumbing Company Serving La Vista
For over 20 years, homeowners and businesses have chosen our plumbers in La Vista because of our superior, cost-effective solutions. At PlumbRite, we put your needs first, ensuring that from the moment you reach out to us, you experience a level of service that is efficient, professional, and responsive. Our approach is customer-centric, treating every job with a strong sense of urgency and dedication. We deeply value the trust you place in us, and our technicians work relentlessly to meet and surpass your expectations. Equipped with advanced tools and a thorough understanding of the latest plumbing techniques, our experts are committed to ensuring your plumbing systems function smoothly and efficiently.
Our team of seasoned professionals is equipped to handle the most complex plumbing issues, no matter how insurmountable they may seem. Whether you have a minor faucet leak or need a major sewer line replacement, we approach every job with the same level of dedication and professionalism. Our extensive experience across a range of plumbing services enables us to accurately diagnose issues, propose the most effective solutions, and execute jobs to the highest standards. We are not afraid of tough jobs and are always ready to tackle any plumbing challenge that comes our way.
You can always count on our skilled plumbers to get the job done right the first time. You can also expect affordable, upfront pricing with no surprise fees. We aim to make getting quality plumbing services easy – all without breaking the bank.
We offer 24/7 emergency service as well as a satisfaction guarantee, so request a quote today! Call (402) 623-6802 or contact us online to get started.
When You Call, You Can Expect To Receive:
Quick Response & Service

PlumbRite's 24/7 service allows for jobs to be completed quickly and efficiently, anytime, anywhere, and every day!

Upfront & Affordable Pricing

PlumbRite's service is always of the highest quality. But that doesn't mean we are the highest priced in the industry. We understand how frustrating it is to have a plumbing problem, so we want your wallet to be happy after we fix your issue!

Trusted Work That's Done Right

PlumbRite always does the job up to code and with perfect accuracy. We even have plumbers on staff that teach at vocational schools! This shows the pride we take in the work and making sure everything is done to the correct specifications!
Get a Tailored Maintenance Plan for Your Plumbing System
When it comes to your plumbing, an ounce of prevention is worth a pound of cure! We are happy to offer custom maintenance plans designed to keep your plumbing systems in great condition year-round. We understand that every home or business has unique plumbing needs, which is why our plans are tailored to your specific requirements. These proactive maintenance plans involve regular inspections, routine cleaning, and minor repairs to avoid any severe issues from developing down the line.
During maintenance visits, our seasoned professionals conduct comprehensive checks to identify any potential risks or malfunctions, ensuring that they are addressed before escalating problems that require costly repairs. Keep in mind that investing in maintenance can lead to significant savings in the long run. Regular maintenance checks are far more cost-effective than the costs that come with major repairs or replacements that may arise from neglecting routine upkeep. With our maintenance plans, you not only extend the lifespan of your plumbing systems and appliances, but you also enjoy peace of mind knowing your plumbing is in good hands.
Not sure when your plumbing systems were last checked out? Schedule an inspection with our plumbers in La Vista today!
Hear From Our Happy Customers Our Reviews
We know what our customers expect of us and we are happy to offer it to them with our effective professional plumbing contracting. There is no job that is too difficult for us to handle. In fact, our plumbing crew loves a challenge and they welcome every type of plumbing request that you may have. We are certain that our plumbers will be able to meet the challenge.
"Cody from Plumbrite was SO exceptional!"

Cody from Plumbrite was SO exceptional! He was able to come out tonight promptly for a clogged toilet. I was so impressed with his professionalism and friendly demeanor. Cody was able to fix the problem quickly. I would highly recommend Cody and PlumbRite.

- Lise R.

"I will recommend PlumbRite to my people! Thank you!!!"

Logan and Jeremy were fantastic! They provided excellent communication, service, all my questions, including looking all over town for 1 tiny part! I appreciate the high level of service received. I will recommend PlumbRite to my people! Thank you!!!

- Megan J.

"Friendly, kind, understanding, and knowledgeable about our issues."

Logan offered incredible Customer Service. Friendly, kind, understanding, and knowledgeable about our issues. Promptly completed repairs too. Definitely look forward to him continuing to service our future home needs.

- Shelley
Your Trusted Partner for All Things Plumbing
Our plumbers in La Vista are more than equipped to cater to all your plumbing needs, including replacements, installations, and remodels. If any part of your plumbing system has reached the end of its lifespan or is constantly experiencing problems, our team is expertly trained to handle everything from a simple faucet switch to the complete overhaul of your piping. We prioritize minimal disruption, speed, and accuracy, ensuring that your new fixtures integrate seamlessly into your existing system.
For new installations, we offer end-to-end support. From the initial planning and assessment phase through to the final setup and testing, our team ensures each component is installed securely and functions with optimal efficiency. Whether it's a new state-of-the-art shower system or the incorporation of a top-tier water heater, our installation services are designed to equip your home or business with the best.
If you are considering a bathroom or kitchen remodel, we can help incorporate plumbing that achieves both form and function. We will work closely with you to understand your vision and then propose and implement plumbing solutions that are in line with your design preferences and requirements.
Ready to discuss your plumbing needs with us? Call (402) 623-6802 or contact us online today!
Upfront Pricing

No Surprise Fees

Trusted Technicians

24/7 Availability