New Plumbing Installation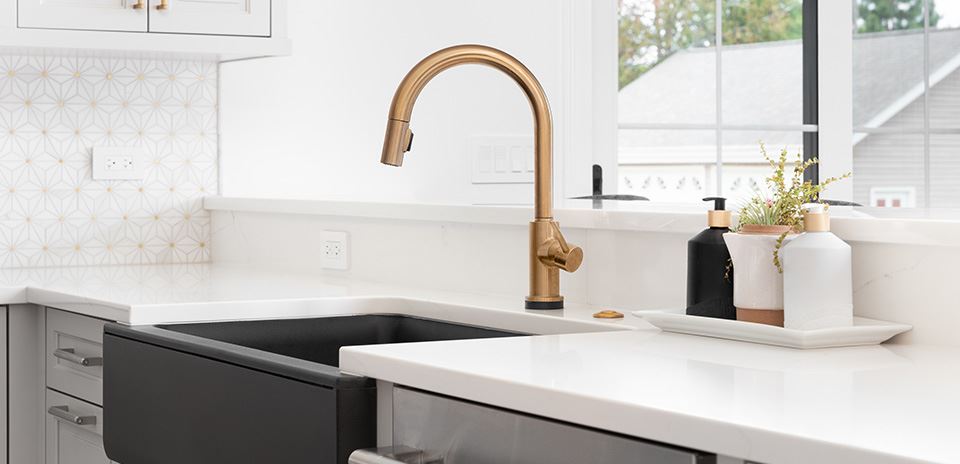 Reliable Plumbers in Omaha, NE
Functioning plumbing fixtures are essential to modern living. Whether one of your home's fixtures is beyond repair or you want to add further plumbing fixtures to your home, you'll need to work with a certified plumber. If you need to install new plumbing fixtures in your home in Omaha, NE, don't hesitate to contact the expert plumbers at PlumbRite.
For over two decades, PlumbRite has offered the people of Omaha top-quality plumbing services. We have a commitment to excellence and only hire plumbers who have that same drive. We're proud to have spent the last 20 years offering superior services at affordable prices. We have an impeccable reputation among our clients, and we believe you will find that we live up to it.
New Plumbing Installation in Omaha, NE
Whether you have a broken fixture or you're simply upgrading your fixtures, the plumbers at PlumbRite will be happy to help you. No matter what plumbing fixture you need, we will install it with efficiency and precision. Because we use the best tools, techniques, and products, you can trust that any fixture we install is going to support your household for years to come.
Plumbing fixtures can either be necessities or luxuries. At PlumbRite, we're happy to install both! Necessary plumbing fixtures would be sinks, toilets, showerheads, drains, and the pipes that keep the water flowing. Other essential plumbing fixtures might include bathtubs and hose connections. Luxury fixtures include urinals, bidets, garbage disposals, channel drains, and drinking fountains.
In addition to installing plumbing fixtures, your plumber can help you install appliances that hook up to your home's plumbing. These might include dishwashers, washing machines, refrigerators, and even humidifiers.
Whether your home needs replacements for its essential fixtures or you want to enhance your lifestyle with bidets and drinking fountains, the team at PlumbRite will get the job done. Call us at (402) 623-6802 to schedule your installation.
When You Call, You Can Expect To Receive:
Quick Response & Service

PlumbRite's 24/7 service allows for jobs to be completed quickly and efficiently, anytime, anywhere, and every day!

Upfront & Affordable Pricing

PlumbRite's service is always of the highest quality. But that doesn't mean we are the highest priced in the industry. We understand how frustrating it is to have a plumbing problem, so we want your wallet to be happy after we fix your issue!

Trusted Work That's Done Right

PlumbRite always does the job up to code and with perfect accuracy. We even have plumbers on staff that teach at vocational schools! This shows the pride we take in the work and making sure everything is done to the correct specifications!
Hear From Our Happy Customers
"Trust is big when it comes to plumbing. That's why we make it a point to be on time, explain repairs in detail, and have the utmost respect for our customers."
- Matt, Owner of PlumbRite
"Cody from Plumbrite was SO exceptional!"

Cody from Plumbrite was SO exceptional! He was able to come out tonight promptly for a clogged toilet. I was so impressed with his professionalism and friendly demeanor. Cody was able to fix the problem quickly. I would highly recommend Cody and PlumbRite.

- Lise R.

"I will recommend PlumbRite to my people! Thank you!!!"

Logan and Jeremy were fantastic! They provided excellent communication, service, all my questions, including looking all over town for 1 tiny part! I appreciate the high level of service received. I will recommend PlumbRite to my people! Thank you!!!

- Megan J.

"Friendly, kind, understanding, and knowledgeable about our issues."

Logan offered incredible Customer Service. Friendly, kind, understanding, and knowledgeable about our issues. Promptly completed repairs too. Definitely look forward to him continuing to service our future home needs.

- Shelley

"They show up on time and have excellent customer service."

We had an amazing experience with the Plumbrite team. They send you a text prior to the plumber coming out with a picture of who is coming and they also call ahead. They show up on time and have excellent customer service. Cody was particularly exceptional

- Bryant M.

"Will Definitely recommend PlumbRite to anybody looking for excellent quality."

Logan and Dale were great. incredible Customer Service. Friendly and knowledgeable about what we needed to be done. They gave us options and let us know about each one. They did what had to be done in a timely manner. Will Definitely recommend PlumbRite to

- Daisy R.

"If you need a plumber call PlumbRite!!! You won't be disappointed!"

Cody is great! Would very highly recommend him! We called on a Saturday morning, after a google search and reading some reviews, with a sewer backup in our basement. They answered right away and Cody was at our house in an hour. He talks you through everyt

- Amanda D.